After 800 gigs and 12 years playing as The Low Riders and The Bunga Boys, it's amazing these 5 founding members are still playing together; capable of blending their instruments and voices entirely as one. But it's no surprise that we've picked up some extra talent along the way.
Beginning with a top horn section who've recently been playing alongside Gary Barlow, Rudimental, and Rag'n'Bone man.  This brass section will add glamour, oomph and those authentic funk and soul vibes to your party.
And here come the girls….with female vocalists adding the glamour and sass to the line-up.
They and a selection of other choice musicians, weaned carefully from 12 years of being on the road with the band, form the wider Low Riders Collective and can move seamlessly in and out of the Bunga Boys as well.
Collectively their gigging experience is awesome.  Having shared a stage with artists such as Elton John, Amy Winehouse, Mumford and Sons, Michael Kiwanuka, David Gilmour, Roger Waters, Eric Clapton, Lily Allen, Jess Glynne, Rita Ora, Little Mix, Jessie J, Rudimental, Plan B, The Shires, First Aid Kit, Jessie J, Beverly Knight, Gary Barlow, Seal, Seasick Steve,  Sheryl Crow, Gloria Gaynor , The Macabees, Soweto Kinch.  They are truly premiere musicians that have had 12 years to gel together as The Low Riders.  It's quite a thing to hear.
Let's meet them.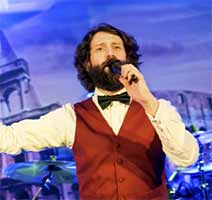 AARON GREENWOOD
Lead vocals
Aaron started singing the moment he could talk, and he got the soul music bug early on in his teens. Already an accomplished singer, and inspired by the likes of Stevie Wonder, Donny Hathaway and Prince he then enrolled on popular music performance degree at VocalTech in London. A few years on he has sung Backing vocals for Stevie Wonder himself, and came back on a world tour with Lily Allen to front the Bunga Boys as lead singer and ringmaster extraordinaire at Bunga Bunga Covent Garden. Armed with a roving mic, Aaron has become the consummate frontman entertainer.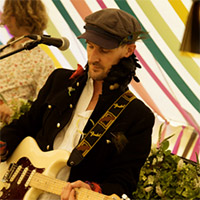 JAMES HANNAY
Guitar
Playing guitar since he was 13, James has been in all kinds of bands, original and covers that have taken him across Europe and the UK. When he's not managing and playing in The Low Riders and and The Bunga Boys he composes music for film and TV.
He set the Low Riders up in 2008 on the basis of his passion for classic West Coast Funk and the peerless soul of the Stax and Motown record labels.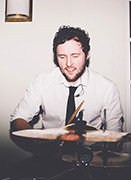 CHRIS DUFFY
Drums
Chris started playing drums at the relatively late age of 16 but progressed quickly passing all performance exams within his first 2 years. He then graduated from the London College of Music with a BMus (Hons) in Music Performance going on to establish a varied session career. He has played drums for James Bay, Maisie Peters, First Aid Kit, Benjamin Francis Leftwich, Ward Thomas, Fenech-Soler, Aaron Smith, Declan J Donovan. He has appeared at venues such as Glastonbury, Hammersmith Apollo, and the Jazz Café – and TV appearances such as the Graham Norton Show.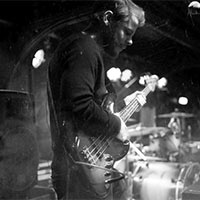 ADAM DOUBLE
Bass and Lead vocals
Adam is a professional singer, bass player and multi-instumentalist, who has toured and performed with many artists, like Elton John, Lighthouse Family, Jools Holland, Seasick Steve, The Shires, and Ward Thomas. As a session musician, Adam is best known for performing bass guitar on the soundtrack to Rocketman (2019), which included Elton John's 'I'm Gonna Love Me Again', which went on to win Best Original Song at the 92nd Academy Awards. Adam has made multiple TV appearances and has played all the major venues. He has also played The Royal Albert Hall in his own right as part of his singer-songwriter project.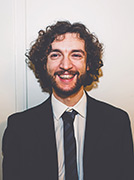 GIANNI BOSCARIANO
Keyboards
Gianni Boscarino was born in Milan in 1978, has being playing piano and guitar for twenty years. In 2004 he came to London and completed a BA in jazz at Middlesex University and then a MMUS in jazz performance at the Guildhall School of Music and Drama.
He has played with Manu Delago (Bjork), Alan Skidmore, Martin Hathaway, Brian Abrahams, Simon Spillett, Gilad Atzmon, Dave O'Higgins and has appeared in all the major jazz festivals in the UK.
As well as leading his own band The Gianni Quartet, he plays keyboard and accordion for the Latin fusion band Colomboloco and is also a busy session musician.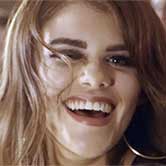 HANNAH HOCKING
Vocals
Hannah's singing education is simple. Ever the performer from an early age, she grew up in and around music and quickly learnt how to sing the sh*t out of anything.
This has seen her in hot demand on the circuit up and down the country and across the world. She has shared a stage with the likes of Rita Ora, Little Mix, Union J, Stooshe, Conor Maynard amongst others.
You may have recently seen her singing on the UK Voice 2021 –
Watch Hannah's performance (external link)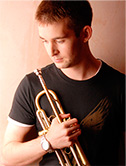 MARK PERRY
Trumpet
Mark Perry is a multi-award winning trumpet player that graduated from Trinity College of Music (London). While studying at Trinity Mark won the Gladys Puttick Competition Prize for free improvisation and the prestigious 2009 Yamaha Classic/FM Jazzwise Scholarship Award. Mark then went on to gradute from Trinity with a Bmus(hons) in jazz. More recently Mark has very happily become an exclusive endorsee of Geneva Trumpets.
Mark plays in many different bands ranging from high end pop sessions to intimate jazz clubs. Mark has performed all over the world with various bands including Rudimental, Jessie J, Robin Thicke, DJ Cassidy, Ola Onabule, Leon Jackson, and has performed on T.V shows such as XFactor and BBC Children in need.
CHRIS MORGAN
Saxophone
Chris is a prominent saxophone player on the London scene. Based in London since studying at the prestigious Trintiy Music College, he travels a lot with his music and regularly plays in venues across London such as Ronnie Scott's, Pizza Express Soho, 606 Club and The Vortex in Dalston. Chris plays in a wide range of groups and is equally at home when playing in a big band setting, small jazz group or in a horn section in a pop group. Chris has recorded music for BBC radio broadcasts on BBC Radio 2, BBC Radio 3 and BBC Radio 6 and continues to work a session player around the capital.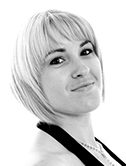 ELLIE SMITH
Vocals & trombone
Ellie has been singing and playing trombone since the age of 9. She recently graduated from the Trinity College of Music where she played with jazz greats such as Dennis Rollins, Kevin Holborough and Mark Bassey.
Since then she has been a much sought after backing singer and trombonist touring with the likes of Seal, and Michael Bolton.

JAMES BELLAMY
Vocals
James was born to sing. And with the help of vocal coaching from his Mum he was signed to Sony at the age of only 12 as a recording artist. From there he continued his musical career in the West End with roles in Dancing in the Street and 5 guys named Mo, and on screen in acting roles. His music took over again as he took on a songwriting role, working closely with artists such as Cheryl Cole and Jason Derulo.
His focus now is on singing and performing and alongside regular performances with the Low Riders, he is also one half of pop R'n'B duo, Poison and the Cure with his wife Rakaya – also a vocalist with the Low Riders. See them tear it up here…
Watch video (external link)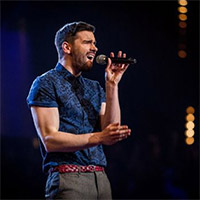 SEAN RUMSEY
Vocals
Sean is a self-taught vocalist with a very distinct soulful sound and whose live performances have the energy and vitality to leave a lasting impression. In 2007 Sean auditioned for the nations most popular TV Series The X Factor. Reaching the Live Finals with the group Futureproof. This set him on life as a professional singer gracing the stages at the 02, Wembley Arena, Birmingham NEC, Ronnie Scotts and many more. He also featured on series two of The Voice and reached the knockout rounds.
Read more and see clips of Sean's performance (external link)

RASMUS ANDERSEN
Vocals
Since completing his initial vocal training at the London College of Contemporary Institute, Ras has fronted bands in many different styles, from big band swing, pop and rock.  He has performed in several major venues across Europe including Ronnie Scotts, Bloomsbury Ballroom, and Alcantara Café (Portugal).
When he isn't fronting bands he is working at Porchlight studios, recording and producing for other artists.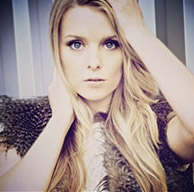 RACHEL BUTTON
Vocals
Rachel Button is a British singer, Songwriter, fiddle player and vocal coach. She is at the forefront of the British folk music scene and has been privileged to perform at The Royal Albert Hall, The Roundhouse, Kensington Palace and The Great British Folk Festival. Rachel's music swept her across the Atlantic to North America where she lived in Nashville and Vancouver for 5 years. Back in the UK now and working the session and live music scene with her originals band and The Low Riders, Rachel also has 9 years experience as a vocal coach at Europe's leading music school, BIMM London.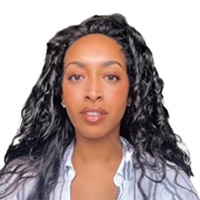 RAKAYA BELLAMY
Vocals
Rakaya has lit up every stage she has touched from an early age. Starting out in Church, Rakaya grew up influenced by soulful Gospel and pop music. By combining all elements, Rakaya has performed in some of London's most prestigious venues such as The O2 with Capital Xtra, Ronnie Scotts, The Ritz, The Savoy, The Langham and more bringing her signature smooth vocals and energy to every stage. Rakaya is married to James Bellamy from The Low Riders and is also the other half of their vocal pop duo; Poison And The Cure.
JONJO GRISDALE
Keyboards
Jonjo Grisdale is a Musician, Composer, Producer based in the South East of the UK. Although a classically trained pianist from a young age, he found his roots in Jazz Piano and moved on to a successful career touring as a pop session keyboard player, performing with artists such as David Gilmour, Roger Waters, Elton John, Sophie Ellis Bextor, Kim Wilde, and spent a few years touring as keyboard player for The Pierces. In the studio he has composed and produced music for record labels such as BMG and Ninja Tune and his composition and production credits include various soundtracks for Film, TV and adverts working with Resonate Music and Polyphonia Studio".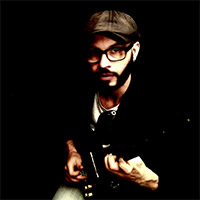 COSTA TANCREDI
Bass
Costa is an electric/upright bass player active in London since 2003. He graduated in Jazz at the Middlesex University and shared the stage with the likes of Eric Clapton, Pee Wee Ellis, Amy Winehouse, Eliza Doolittle, Jon Cleary, Ian Siegal and many more less known but incredibly talented musicians that build up the fabric of the UK and international music scene. He played with a variety of outfits in the US, South Asia, Africa and all across Europe.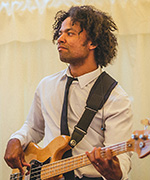 CONRAD BELL
Bass guitar
Conrad is a busy London bass player all the way from Harare, Zimbabwe. Having studied music at The Institute he has gone on to work with various artists and bands such as Michael Kiwanuka, Laura Welsh, Joe Brooks and Adam & Kid amongst others. Sometimes Conrad can be seen backing other international acts on TV such as Beverly Knight, Sheryl Crowe or Nelly Furtado.
ALEX HILLMAN
Guitar
Alex began playing guitar at age 10, He has performed throughout Europe the USA and Asia as a session guitarist with artists such as Andy Jordan (Made in Chelsea), Jennie Matthias (from the Bellestars), and George Taylor. Alex has performed on Channel 4 plus venues such as Scala, London palladium, Cadogan Hall and many others. He also has had music from his original band Brother Zulu played on Radio 1 and performed with them at the BBC big weekend. He continues to work as a session guitarist and with Brother Zulu whilst writing and performing his own material with the jazz idiom.

BEN WITHERSTONE
Guitar
London based guitarist Ben Witherstone first fell in love with the guitar at age 12. He has been a musician all his professional life. Ben's experience spans: backing/working with artists in a live and studio situation; Arena touring; West End and touring pit orchestras; high end functions and corporate events and worship music. Ben has played on many recordings to date including commercial releases for top 10 and Multi-platinum producers. He has also played with X factor live, Rachel Stevens, and Jocelyn Brown.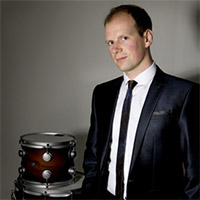 ED WILLIAMS
Drums
Ed's story is a tale of two halves: self-taught for 10 years Ed gained a lot of gigging experience with live work as young as 13. Moving to the big smoke saw Ed embrace education achieve a First Honours Degree and a distinction at Masters level. His playing has seen him travel the world playing in places such as San francisco, Sri Lanka, Singapore and Staines! He also continues to be a high demand session player running his own studio and also performing at some of the UK's most renowned recording venues e.g. Abbey Road, Maida Vale (BBC), The Vestry, etc. Ed is as passionate now as he was as a young teenager about the prospect of another live gig with his compadres.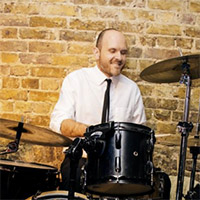 MIKE CAIRNS
Drums
Michael Cairns has been drumming for over 30 years. In that time, he's played with dozens of artists from many genres, including soul, funk, gospel, progressive metal and jazz. He has toured extensively throughout the UK and Europe, performing at major festivals including Glastonbury and All Tomorrow's Parties in England and La Puglia Jazz and Blues festival in Italy. He specialises in studio work, recording hundreds of drum tracks in his home studio and sending them to artists all over the world.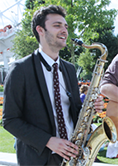 TOM STONE
Saxophone
Having graduated from the Royal Academy of Music with a First Class Honours Degree in 2009, Tom has been gigging solidly in the UK and across Europe since then. Touring and playing with artists such as Gloria Gaynor, The Maccabees, Michael Kiwanuka and Ghostpoet, he has made countless appearances on Television and Radio including The Mercury Awards 2012, Mumford & Sons and friends on BBC Radio 1, and festivals such as Glastonbury, Reading, Leeds and T in the Park.
A born performer Tom sings backing vocals too and you will quite often find him struttin' amongst the audience while playing a wild solo or two!